Korg® SV1
View
the
Repair
∙ Removing the Keybed
∙ Removing the Keys
∙ Replacing the Vacuum Tube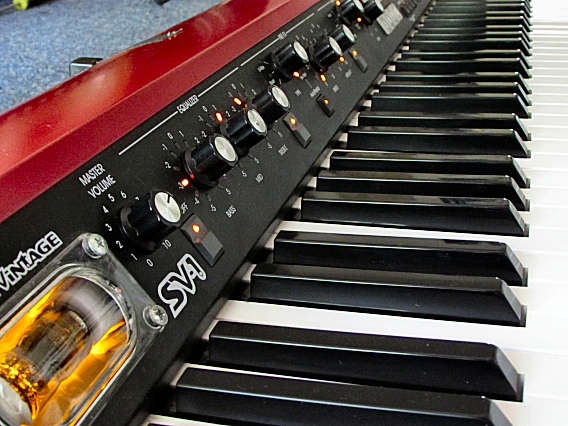 The Korg SV-1 Stage Vintage keyboard is a well-designed and user-friendly stage piano, combo organ and more.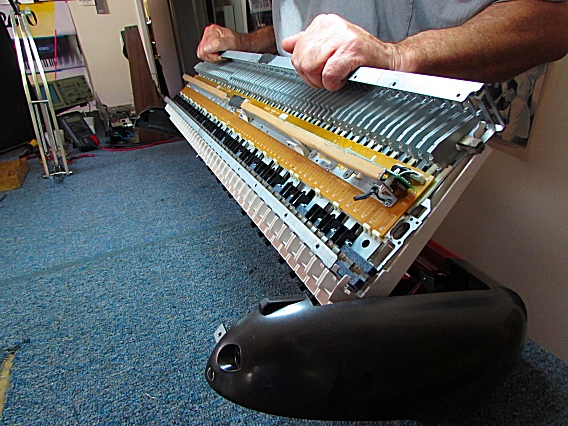 The SV-1 uses Korg's RH-3 'Real Weighted Hammer Action' keybed. This keybed is also used in the Korg Kronos, the M3-88 and the M50-88.
The keybed is a heavy lift but must be removed from the SV-1 for almost any repair job.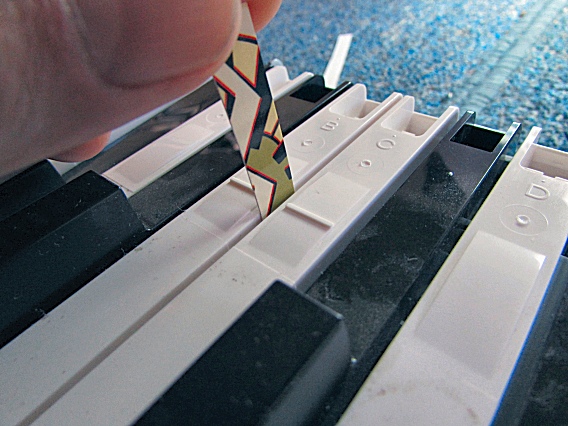 This photo shows the trick to removing a white key from the RH-3 keybed.
Replacement keys for the Korg SV-1 and Kronos can be purchased on our REPLACEMENT KEYS PAGE.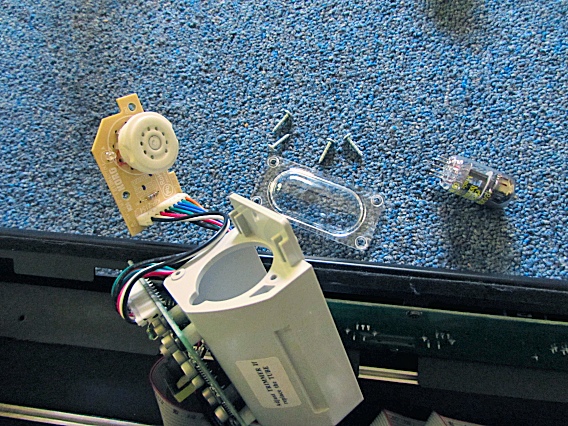 This is the Korg SV-1 Vacuum Tube (Valve) Assembly. The valve is used, in combination with Digital Signal Processing, to simulate the sound of various amps and speakers, but only when AMP MODELING is turned ON.