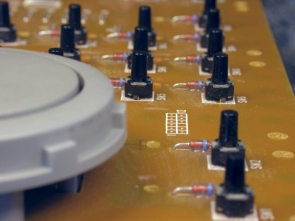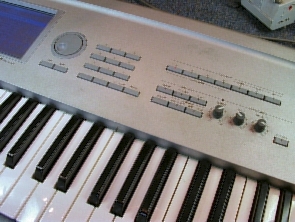 Buy Tactile Switches for
the Korg TRITON here.

These switches fit the Korg Triton, Triton Pro, ProX, Extreme, Le, and Studio (except for switches SW1 & SW2) workstations. They also fit the Korg Oasys, Karma, MS2000, and TR series keyboards.
They also replace Yamaha S80, MO6, MO8, and non-lighting Motif buttons.


Beneath the Korg Triton's control panel is an array of tactile switches soldered on PC boards.
When you push a button on the panel, it pushes on the stem of one of these tact switches.
When a switch's electrical contacts start to wear out, you have to press harder on the plastic button to make the switch conduct.
Eventually the tact switch won't work at all. The plastic button, which is a separate part, can also break if you press too hard on it.
Switch contacts typically last 100,000 pushes in a clean room with a calibrated pushing force. In real life, they wear down much sooner.
This repair story shows you how to remove and replace worn-out tactile switches in a Korg TRITON.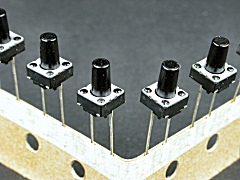 CLICK TO ENLARGE