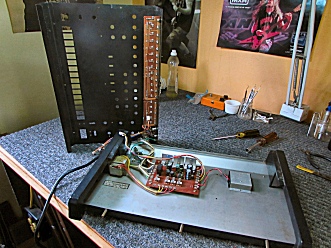 Introduced by Roland in 1980, the TR-808 was one of the first programmable drum machines.
It doesn't sound like real drums but the signature "808" sound has been used on more hit records than any other beatbox.
The sound remains popular in hip-hop, pop, R&B, house, electro, techno, trap, and dance music.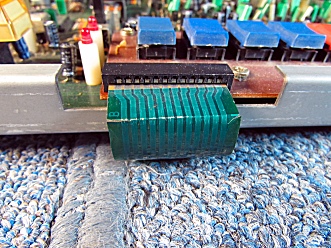 This Story shows you how to take apart a Roland TR-808 and fix some common problems.
Inside, a flat ribbon cable (left) can crack, either by age, weather or accident.
The Story illustrates a couple fixes for such a crack.